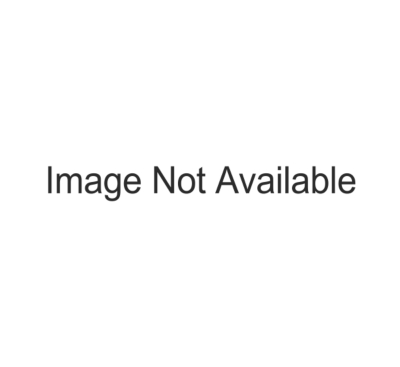 More Designer and Exclusive Collections Than Anywhere Else
Visit Robbins Brothers and you'll find hundreds of uniquely beautiful engagement rings and wedding bands from leading bridal designers such as Tacori, Verragio and Simon G, as well as exclusive collections like POEM, Signature, Blossom and more. Every engagement ring we offer is held to the highest quality standards and is covered by our 110% Diamond Guarantee. Whether you are looking for a distinct designer brand or want an exclusive engagement ring that no one else has, we've got you covered.
Designer Engagement Ring Collections
We offer the most respected and renowned bridal designer collections from Tacori, Verragio, Simon G, Coast Diamond, and Henri Daussi to name a few. Each designer brand we offer features innovative design details, superb craftsmanship and the same commitment to quality and beauty that we do.
FEATURED DESIGNER COLLECTIONS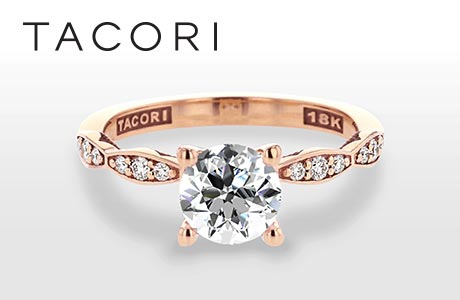 All TACORI pieces are handcrafted with extraordinary care by artisans in California.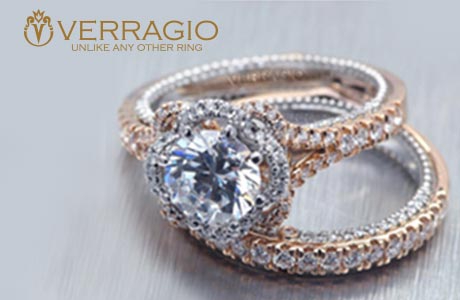 The possibilities are endless when it comes to customization with Verragio.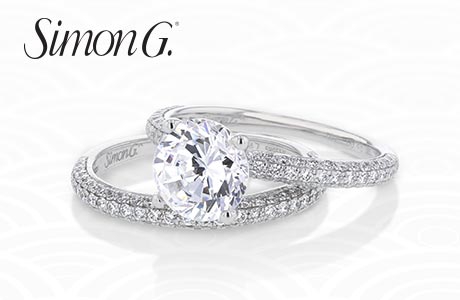 Simon G offers inspired individuality and ceaseless passion for detail.
Robbins Brothers Exclusive Collections
Our exclusive collections of stunning engagement ring settings and pre-set engagement rings represent the most popular engagement ring trends in vintage, classic and modern styling, all with the quality and value that have become synonymous with the Robbins Brothers brand.
FEATURED EXCLUSIVE COLLECTIONS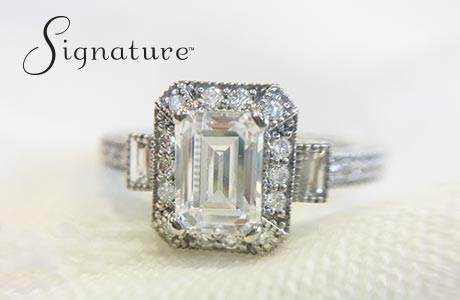 The Signature Collection features both intricate vintage details and classic elegance.
Beautiful and vibrant center stones married with perfect shades of gold are available in the Blossom Collection.
Poem is a collection of uniquely shaped, hand-selected center diamonds set in beautifully crafted settings.
Wedding Band Designers & Collections
Find the perfect wedding band to match your engagement ring or select matching wedding bands to symbolize your love. Our selection includes leading wedding band designers and exclusive Robbins Brothers collections featuring top trending looks as well as the timeless classics. With hundreds of wedding bands you're sure to find the perfect match for you both.
FEATURED WEDDING BAND COLLECTIONS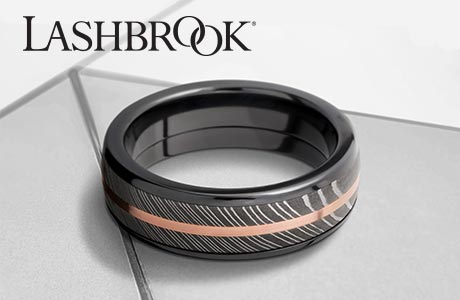 Lashbrook is an award winning wedding band collection that pushes the boundaries of innovation.
Stacked is a colorful array of wedding bands which perfectly complement any engagement ring style.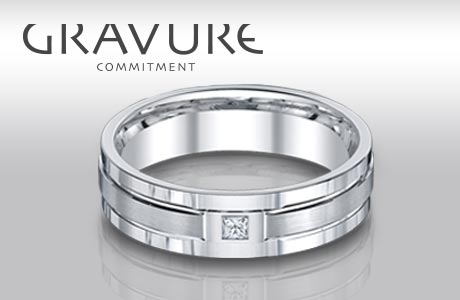 Combining classic and timeless design elements, Gravure is committed to superior quality.
Before You Buy
A lot goes into finding the perfect engagement ring and wedding band. Consider the following when making your decison.